Get qualified in time for summer!
For most of us, the month running up to summer is a busy time to get our bodies ready for summer. If we are wearing dresses or flip flops, we need to make sure that our legs are hair free and our feet are looking nice. Some of us depend on going to a Salon and getting pampered and others just take an hour out of our day to relax and spend some time on ourselves at home. Do you ever wish you could have someone come to your house or to travel to someones self-owned Beauty Room and just feel relaxed with some piece and quiet. If this is something that you want, why not be able to offer this to others?
Our Quick Start Beautician package is a great place to start if you want to start up your own mobile business. This course is just 4 days of training and allows you to offer each of the included treatments to clients at home straight away after training. So what's included?
2 days of Facial Massage and Skincare – where you will learn the theoretical knowledge and practical skills to competently perform an effective facial massage treatment. Not only will you learn the massage procedure, you will also learn how to perform a skin-analysis, cleansing routines and mask application.
1 day of Waxing – in which you will be taught to carry out a range of the most popular waxing treatments, as well as learning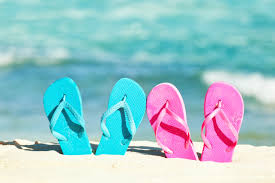 the theoretical knowledge and safety procedures involved in practicing these treatments to an industry-standard.
1 day of Manicure and Pedicure – which will teach you two of the most requested services within the beauty industry, specifically how to perform these treatments with confidence, adhering to a professional level of service. These are fundamental treatments to offer if you are looking to work as a nail technician or beauty therapist; especially as they are highly in-demand all year round for clients of all ages.
If this course is something that you want to learn in just 4 days with an intimate small group of students, and lots of 1 to 1 help from your tutor; then see our website for more details. Or call a course advisor on 0800 999 2277 who will be able to give you more information on whats included, where you can study and course fees.https://www.thebeautyacademy.org/product/quick-start-beautician-package/
---