Entice your clients with something new this Autumn/Winter
As the colder months approach and Christmas shopping begins (yes it really is only 9 weeks away!), it may be time to introduce something new to your treatment offering to boost gift voucher sales and entice your clients with winter pampering…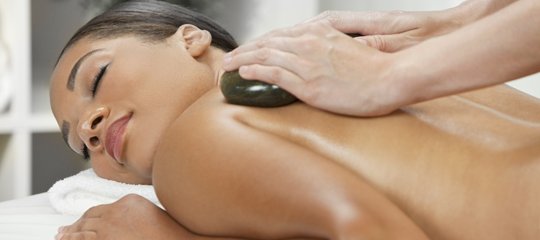 Hot Stone Therapy Massage
Hot stone therapy has been a popular treatment for many years and is offered in all of the most exclusive spas. The treatment uses heated stone placement to relax and heat the body, allowing the therapist to work deeper into the muscles to relieve tension. Using a range of hot volcanic basalt stones, you will a provide a deeply relaxing treatment which works on a mental, physical and spiritual level for your clients. The combination of heat and deep pressure results in relief of muscular tension, with minimal effort from the therapist, and this consequently can diffuse aches and pains. Hot Stone Massage treatments are a great extension to the body massage treatments you may already be offering and suitable for clients of all ages, both male and female. Fantastic warming and pampering in the colder months.
Hopi Ear Candles
Ideal as a stand-alone treatment for those who struggle with headaches, congestion of the ears or sinuses, pressure in the ears, tiredness and wanting relaxation or general improvement in wellness. It is also an ideal add-on treatment for facial and body massage treatments. The treatment dates back centuries with it's historic roots found in Asia and can be traced back to Indians from North and South America. The Hopi Indians of North-east Arizona, the oldest Pueblo tribe are responsible for bringing the knowledge of ear candle treatment to Europe. As part of the treatment, you will also provide a pressure point sinus massage giving added value to your treatments. Great for tackling common winter ailments.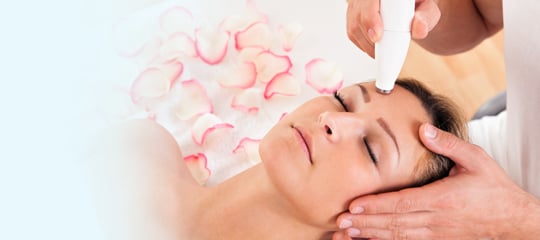 Microdermabrasion
If you already provide basic &/or luxury facial treatments, you'll be very aware of their popularity. Microdermabrasion is step further in skincare and an extremely profitable treatment to offer clients, with many returning for regular treatments every 4-6 weeks to maintain beautiful-looking skin. Microdermabrasion is a non-surgical method of skin rejuvenation using a diamond tipped applicator; by means of mechanical skin exfoliation and offers a modern, virtually painless alternative to chemical and laser peels. It is a versatile procedure that can be combined with other treatments to help achieve the desired results.  Following the treatment, clients will immediately notice their skin is smoother and younger looking. Perfect for this time of year to reverse the drying effects of the environment on the skin, from central heating and harsh weather conditions.
Luxury Manicures & Pedicures (using Paraffin Wax &/or Warm Oil)
With a focus on relaxation and working on the condition of skin with massage techniques, luxury services will enhance the treatments that you currently offer and therefore earning you additional money on each treatment you carry out on your clients. As luxury manicure and pedicures are hydrating, nourishing and encourage circulation in the hands and feet, they are especially popular with more mature clients, but these are idyllic treatments for any client that takes pride in the health of their hands and feet, especially in the colder weather months.  It is also an excellent add-on treatment if your client is wanting gel polish on their nails; one of the most popular nail services. Warm oil and paraffin wax are both fantastic for deep winter pampering.
All of the above treatments can be learnt within just 1 day on our fast track courses and you can charge anything from £25 per treatment once you have completed your training day. Some courses have pre-requirements to get the most from the training but you can find more details about all the above courses at the links below or call our friendly Advisors to learn more…
---