Case Study – Crystal How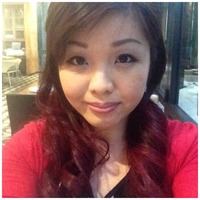 When CrystalHow moved to the UK from Malaysia 10 years ago, she knew that the journey wouldbe full of challenges.
Fromlearning a new language to finding work, Crystal has fully embraced all thechanges that have come her way.
Not only hasshe carved a new life for herself, but after training with The Beauty Academy,she has gone on to set up her own successful beauty business.
Crystal, fromcentral Birmingham, worked in a restaurant before she began her beauty training.
"Therestaurant job helped me pay the bills," Crystal said, "but I worked long hoursand I knew I wouldn't be happy just doing that for the rest of my days."
One thingshe had always loved was beauty. If she ever went to a salon for a beautytreatment, she would come away thinking about what it would be like if she werea beauty therapist herself.
Crystal waskeen to train professionally – but like many, she needed to fit her studiesaround work.
"I searchedand searched, but I couldn't find any beauty training courses that would fitaround my job," says Crystal, "location was also a problem – I needed a centreclose to my home, I couldn't be commuting long distance."
Then shefound the Birmingham Beauty Academy centre, one of nine centres around the UK.
"I found theNVQ Level Two Course, which was exactly what I needed – it was a short,intensive training course which I could fit around my other commitments.
"I hadabsolutely no beauty experience, so I had to learn everything from scratch. Butthat's why the Beauty Academy were so good, they catered for a completebeginner.
"It was hardwork, but I enjoyed every minute."
Afterracking up an impressive list of further beauty qualifications, Crystal tookthe plunge last year and started up own business – Crystal Beauty Lounge.
"It's veryhard work, but when you're doing something you love, you never feel tired,"said Crystal, "when I make a client happy, or help them achieve a positiveresult, that's the very best feeling for me.
"My pricesare not too high and I prioritize fairness. Having been a client myself in thepast, I know what makes a good treatment and what is reasonable to charge."
Crystal saidthat the beauty industry has allowed her to achieve more than she ever couldhave imagined.
"I've builtmy business from nothing, so I'm proud of what I've achieved and grateful forthe opportunity I had at the Beauty Academy to train," said Crystal.
Is shehappier now than she was working in the restaurant? Absolutely. And would sherecommend training at the Beauty Academy?
"Definitely,"said Crystal, "the courses were fantastic and challenging, but mostimportantly, the Beauty Academy training structure allowed me to study aroundmy other work commitments and that flexibility was invaluable."
Crystalplans to carry on expanding her business and grow her client base.
"Every dayis different and my weeks are hectic but I'm so thankful that I now get to dowhat I love every day."
For moreinformation about courses, visit www.thebeautyacademy.org
---