5 Secrets to Beauty Business Success
Starting your own business in beauty can be exciting but also a little daunting at first. There has never been a better time to look at a way to change the way you work, whether that is to start a beauty business to supplement your income alongside your existing career or to forge a brand new career following your passion. This week our blog draws on our expert knowledge of the industry to share with you five secrets to being successful in launching your own beauty business…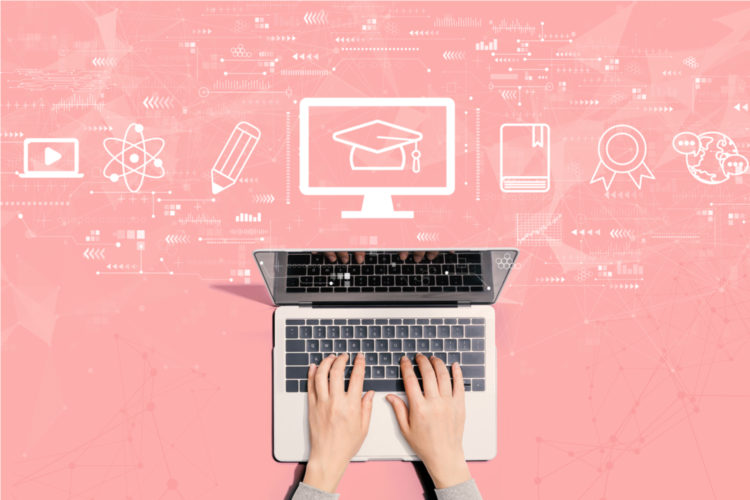 ONE) Do your research – before you plan any new business venture take time to research competitors in your local area. Look at what they are offering, their treatment timings, pricing, working hours and the products they are using. Maybe even mystery 'shop' a few and treat yourself at the same time by taking up a service with them. Use this information to decide upon a treatment offering, pricing strategy and business plan to capitalise on opportunities in your area. Perhaps as you start to set up your own business social media profiles, set up polls with a small discount off a treatment as an incentive for responses. Don't forget to talk to your clientele too. As you start to build new clients, chat to them about what further treatments or products they'd be interested in having and go from there to expand your business.
TWO) Start small but stay diverse – when you first look at training options think about what you enjoy and follow that initially. So if you're passionate about having great nails, focus upon those treatments or if you love lashes, upskill in that area. Once you have a focus, you can become diverse from there with further training courses to expand your skills once up and running. Don't feel you necessarily need to learn every single treatment from the get go. You might find with time that you don't enjoy delivering certain treatments or that there is no demand for them so don't be afraid to start small but smart in a specific treatment first. Or if you want to start diverse while you decide what treatments are a good fit for your interests, consider a package such as one covering nails and lashes or make up and brows for example, that way you get connected skills to build treatment packages but at an affordable start up training cost.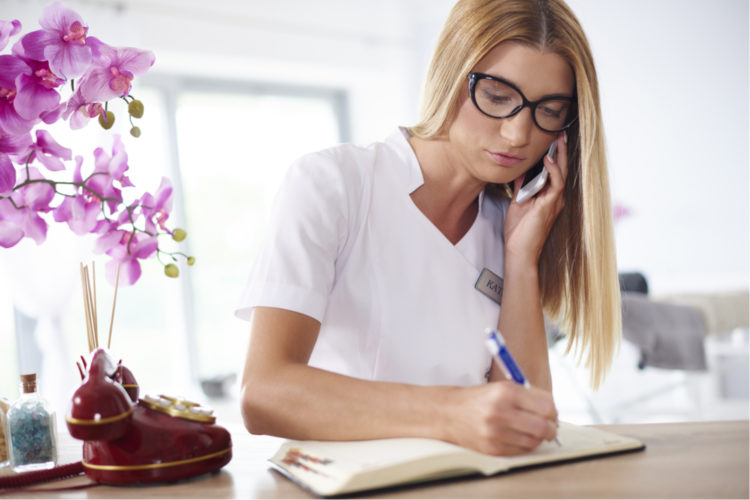 THREE) Stick to the plan and don't blow the budget – look carefully at your finances. Work out a budget for training and setting up your business in terms of products, insurance and marketing costs. Utilise payment plans such as PayPal Credit to help spread the cost so that you can be earning before you've even repaid all of your training cost. When purchasing your first products, don't feel you necessarily need to go high end for those first few treatments. When practising you may well use product a little carelessly while getting your craft right so basic products are fine to begin with. Look at sample packs or starter kit sizes that allow you to purchase what you need, try out the products and get used to them before making a bigger commitment cost wise.
FOUR) Sell yourself – to absolutely everyone, especially yourself. A little positive mantra each day definitely helps, you can do this! Perfecting your skills will take time so have patience but faith that you will achieve those goals soon enough. Get yourself online as soon as possible with social media, a basic website and a price list / business card. Take time to network with other local professionals in similar sectors and even in social settings like the school run to get your name out there and start promoting what you do. A launch event is always a great option or consider offering a small scale event to raise funds for a charity close to your heart which not only gives good publicity but does good too.
FIVE) Know your worth – it can be so tempting in the beginning to offer your treatments at a cut price once you first qualify just to get going but then raising your prices and commanding your worth becomes more difficult. You're looking to build a loyal (not price lead) client base that appreciate quality results and a therapist with an accredited qualification. Avoid doing treatments just at cost, have confidence in your worth. Initial promotions or a discount for those booking a course of treatments is a great idea just to help launch and build clientele but ensure your price list is reflective of your work for the long haul.
The key thing is to take that first step, get trained, get insured and then get marketing yourself online and through word of mouth in your area. Keep updating your business plan so it reflects your progress and goals for the future. Keep your ear to the ground with what is new in the industry and in your area and keep your business feeling fresh! Best of luck!
Take a look at our Multi Buy Course Packages which are all carefully selected training packages designed to give you the perfect business start up training in whichever area of beauty you choose. We offer training both online, through our Virtual Academy and in our 10 training centres across England so we have an option for everyone!
---