​HoHoHo, Beauty GoGoGo! How to Prosper this Winter…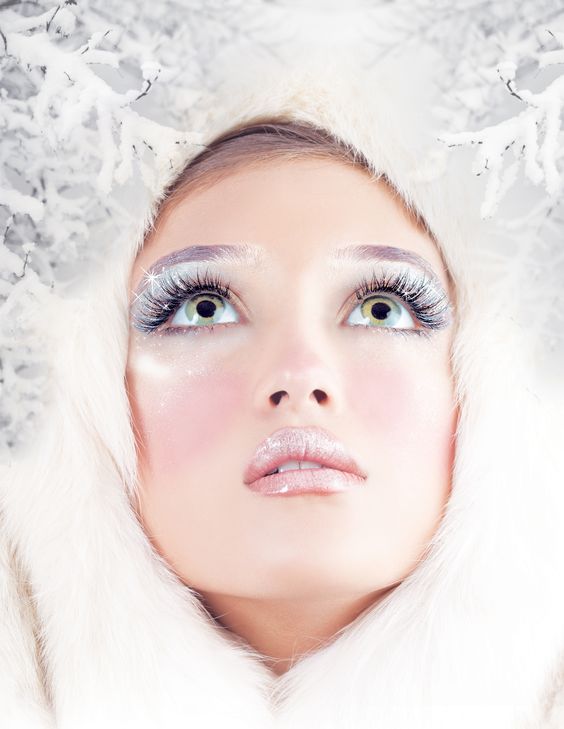 Capitalise on Christmas by promoting the latest & most requested treatments!
As the weather turnsnoticeably chillier, clients begin to think about Christmas approaching andgetting excited for work Christmas do's and family get togethers.
Your clientsmight be feeling the cold and eager to take advantage of the most deeplyrelaxing and pampering treatments that make them feel cosy, calm and beat offthe winter blues.
So how do you capitalize onthis season? What treatments should you promote to really make the most of yourworking hours and keep your appointment diary full? We have a run down on themost requested treatments this time of year and how you can start to earn £££swithin as little as 1 day of training.
We offer courses 7 days a week, across our 9 training centres so yournearest centre is certain to have a training date that works for you…
1. Hot Stone Massage
So the weather is feelingcolder and this can bring out aches and pains for many clients. The practice ofHot Stone Massage dates back to the Native Americans who would heat smoothstones to treat aching muscles. Roll on centuries and it was revived as LaStoneTherapy originating from Arizona. The treatment uses gently warmed smoothbasalt (volcanic) stones that transfer heat into the body tisssues includingmuscles to help the therapist work more deeply to relieve tension, knots andpains. The treatment is also intensely relaxing and calming. With half an hourstreatment beginning at £35 in many areas, you can reap the benefits by offeringthis to your clients. Our 1 Day Hot Stone Massage course is ideal for anyonewith basic previous knowledge of massage & is only £199. Find out more at https://www.thebeautyacademy.org/hot-stone-therapy-massage-training-course/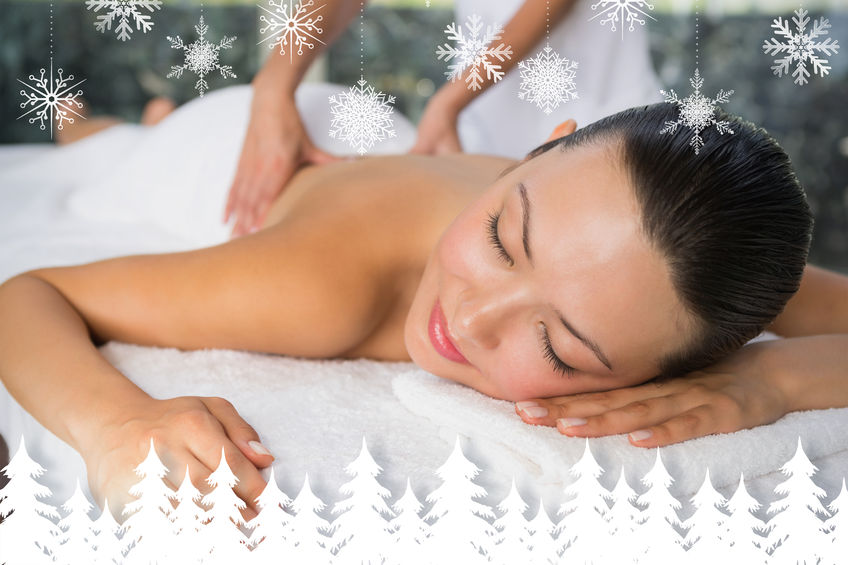 2. Thai Foot Massage
Thai Foot Massage is a massageof the feet and also lower legs. Thai foot massage is both invigorating anddeeply relaxing and involves hands on massage, stretching and acupressure tostimulate reflex points. It has elements of Shiatsu, Reflexology, and Chinesemassage, incorporated into the treatment. Take your pedicure treatments to thenext level with our NEW 1 day course at only £199. Find out more by calling us on 0800 99922277.
3. Reflexology
Whilst the art of reflexology dates back to Ancient Egypt,India and China, this therapy was not introduced to the West until DrWilliam Fitzgerald developed 'Zone therapy'. He believed that reflex areason the feet and hands were linked to other areas and organs of the body withinthe same zone.. In the 1930's, Eunice Ingham further developed this into whatis now known as reflexology. Her opinion was that congestion or tension in any partof the foot is mirrored in the corresponding part of the body. This advancedholistic treatment could allow you to earn up to £50 an hour with our 2 DayDiploma course. Find out more at Reflexology Course
4. Luxury Manicure or Pedicure with Paraffin Wax orHeated Mitts/Booties
So the Summer may have been atime for pedicures to show off those summer feet but repackage your treatmentsto meet the needs of clients in winter and you could be on to a winner. Luxurytreatments combining paraffin way represent a great way to relieve aches andpains, escape the cold for a while and really soften the skin. Melted paraffinwax is applied at an enjoyable warm temperature using a paraffin brush or use anourishing mask and heated mitts/booties for a relaxing winter treat. Luxurytreatments can earn you as much as £45 per treatment. Boost your basic manicureand/or pedicure skills with our Luxury courses, to learn both of the aboveadd-ons. Find out more here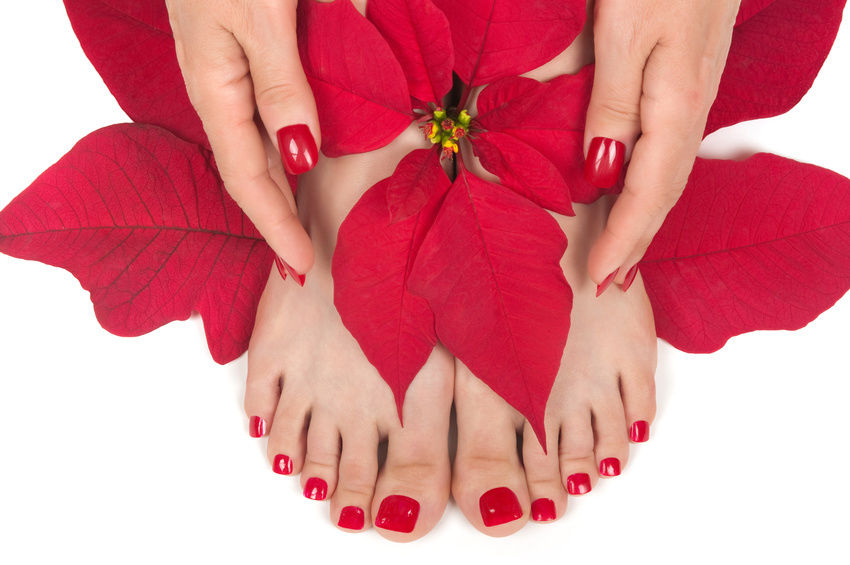 5. Gel Polish
So toes are hidden in bootsand fingers are wrapped up warm in gloves this time of year. Don'tunderestimate the party season however. Gel polish is an excellent add ontreatment for your regular clients allowing their standard manicure or pedicureto look stunning for up to 3 weeks. Great to avoid the hard knocks of beingstuffed into socks or tights daily! Gel polish also allows you to experimentwith festive nail art as the gel polish will allow your masterpieces to lasteven longer for your clients. With gel polish treatments earning an additional£5-£10 per standard treatment, isn't it time you started offering thistreatment? Our 1 Day Manicure & Gel Polish Course is just £199 & openeven to complete beginners to nails. Find out more at Dry Manicure & Gel Polish Course
6. Eyelash Extensions
So the festive season isalmost here and your clients may be looking for a quick way to feel glamorous.The best way to get clients hooked on lash extension treatments that keep themreturning to you time and time again for maintenance, is to get them booked tohave lashes on for a special occasion. Earn up to £60 per full set of lashes bylearning this treatment in just 1 day! No kit is required to attend the courseso you can go on to work with whichever brand you prefer. Call us on Freephone 0800 999 2277 to find out more or see here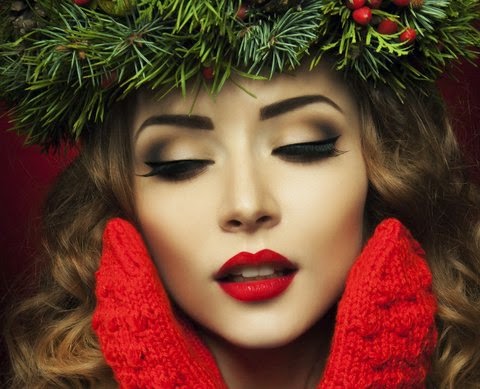 7. Highly Defined Brows
The popularity of thistreatment has grown hugely with celebrities everywhere modelling fantastic,defined brows. Learn the 7 step process to incredible brows in just 1 day withour Diploma Course. Ideal for complete beginners, even if you have noexperience of brow treatments or waxing before. This course is a great add-ontreatment for any make up artist, beauty therapist or even nail technician tohelp you branch our this Christmas. Earn up to £40 per treatment! Highlydefined brows are great before a Xmas party and help your client feel groomedin just 30 minutes! See or call us on 0800 999 2277 tofind the next training date nearest to you.
We hope you're feeling inspired and ready to start revving up yourChristmas offering. Don't forget to advertise to your clients about newtreatments, latest offers and even your availability for appointments in therun up to Christmas to ensure they get booked in early. Make the most of socialmedia to shout about what you're doing and get your clients feeling festive bysharing photos of your work. It is common place to take a small deposit tosecure appointments in the lead up to Christmas to ensure you earn the mostpossible & can keep your clients happy at this busy time of year in beauty!
Questions?
Our friendly Advisors can answer any queries you may have about our courses or helpyou discover the best training courses for your business. Give us a call with no obligation, to find out more on Freephone 0800 999 2277.
---